A worldwide best-seller, the Leatherman Wave ® + has all the important tools of the original with the add-on of changeable, long lasting wire cutters. All 18 tools can be opened and locked quickly, easily to deal with any duty. Much of these tools are outside-accessible, so any Malaysia adventure lovers can use them when the multi-tool is folded and closed.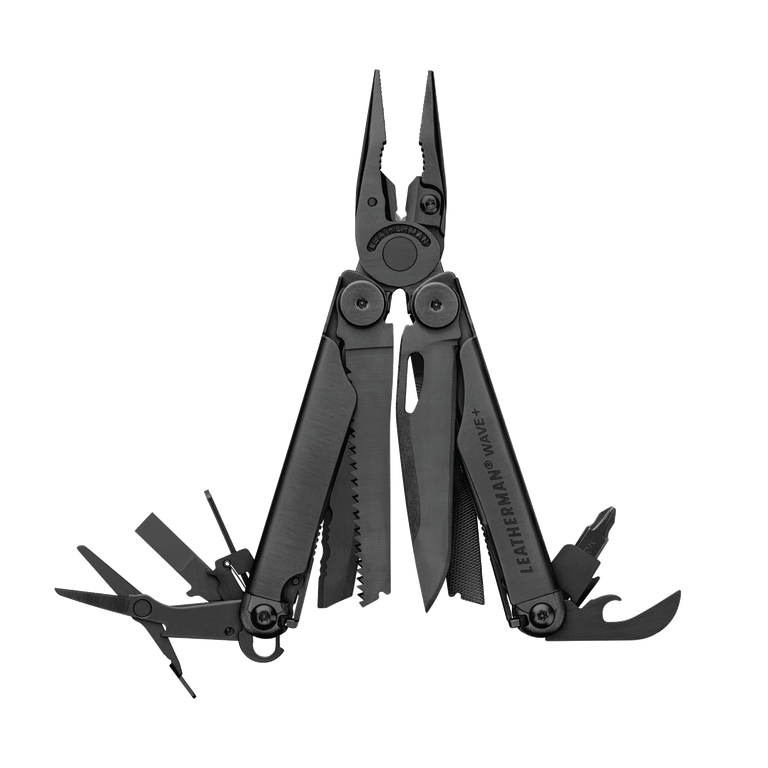 Here are a few of the characteristics of the Wave ® +:
All Locking Features
All locking features implies that every tool and knife on the body of the handle, barring the plier head, will lock into location. Note that the Crunch; however, does feature both all locking tools and plier head. The all locking style enables the user to run private tools securely and efficiently. By locking them into place when totally open, the user can put pressure on the implement while securely accomplishing the job, before manually opening the tool to stow it away.
Outside-accessible Functions
This multi-tool features tools that are accessible while the tool is in its folded or closed position, mimicking the performance of a pocket knife.
One-hand Operable Features
Every feature on this tool can be opened and run with one hand. This allows the user to keep the other hand free for situations that need multi-tasking or a free hand.
Tim Leatherman (an Oregon native) earned his Mechanical Engineering degree from Oregon State University. During a low-budget trip to Europe in 1975, Tim and his other half Chau constantly discovered leaking hotel plumbing and road-side fixes for their cranky Fiat. Tim recognized the requirement for a pliers based, multi-purpose tool. "I was taking a scout knife and used it for whatever from slicing food to fixing the vehicle. But I kept hoping I had a pair of pliers!".
When Tim returned to the states, he took his "multi-tool" concept, some sketches he made on the journey and got to work.
When Tim started on the model for this brand-new tool, he expected it 'd take him a month. Instead, it took the next 3 years to develop the model he envisioned and apply for a patent. With the patent application and model in hand, he triggered to offer his idea. Sadly, the companies he talked to didn't respond. Knife companies believed his development was a tool, and tool business believed it was a gadget. Neither were interested.
For another three and a half years, Tim dealt with one rejection letter after another. Up until he partnered with his college buddy, Steve Berliner, and in the spring of 1983, they received their first order for 500 tools from Cabela's and revealed the original Leatherman tool.
The company build and produce all of their tools in Portland, Oregon. And when it's time to put their tools through their paces, they check them in the terrific Pacific Northwest. From treking in the rugged Waterfall Mountains, fishing off of the gorgeous Oregon coast, or checking out the high desert in the east, they guarantee their tools are trustworthy for any journey or task, big or little.