Terence Lim is a Google Analytics certified SEO Strategist in Malaysia. SEO is getting more well-known among the small-medium enterprises due to the fact that more businesses are moving to digital.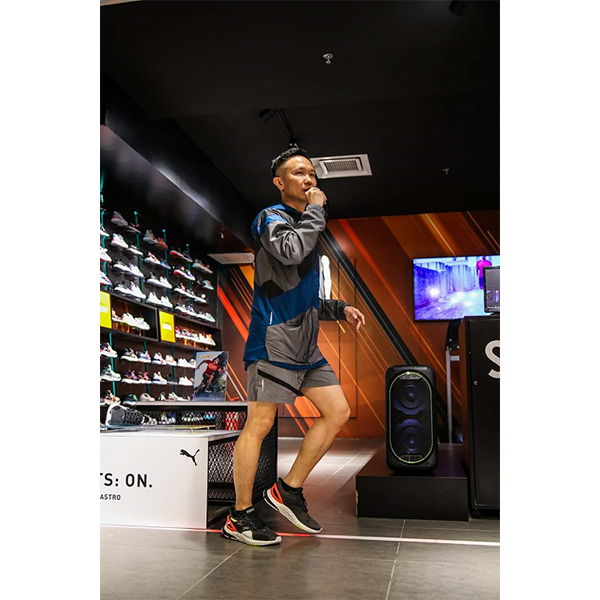 In this interview, Terence is going to share valuable SEO tips for small-medium enterprises in Malaysia.
How did you get into what you do right now? Please tell us more about your journey?
After working in a local skin care retailed for more than a year, I made the decision to started my career in SEO (Search Engine Optimization). It was a big decision for me as SEO was still quite new in Malaysia by that time.
Who are your role models?
Nathan Gotch, Neil Patel and Brian Dean. 3 of them are great digital marketers not only from the technical aspect, but as a human being.
What's your most memorable experience?
I was invited to a youth camp to speak about my experience on my career. For example, Inbound marketing is identified as a type of outreach, in which the motive is to attract customers who are new to the brand name, through interacting, helpful and value giving information, based upon the phase of buying journey. Any source that acquires unidentified buyers such that they check your products and services, instead of you hunting them individually is an inbound marketing technique. Search engine optimization (SEO) is a channel of inbound marketing.
How has a failure set you up for later success?
I had a client whom I thought we had delivered great results for them. After half year their Marketing Manager called and questioned me on the results. They misunderstood that instead of SEO, we were doing Pay-per-click for them. They terminated the contract later on due to unsatisfaction.
I have learnt that client communication is as important as results. To make your clients happy, you have to make them feel respected. One way is to keep them informed no important updates, such as performance reports, and deliverables.
In the last 3 years, what new belief or habit has most improved your life?
Running a marathon. I used to participate in 100m running competition in my high school. But running a marathon and sprinting is a totally different game. You can be extremely talented in sprinting and win the game but you can't finish a good marathon without hard work.
Training a marathon had taught me to be humble and work hard in life.
When you feel overwhelmed or unfocused, what do you do?
I will take a 15 minutes break and play computer games. This happens especially when I am doing SEO audit for clients, which is a task requires careful attention and analysis.
How do you feel you make a difference in the world?
I hope my SEO service can help more local small-medium enterprises. In year 2020 the Malaysians are extremely worried about COVID-19, with main areas of concern being family health, individual health, job stability, the overall economy and spreading the virus to others.

Therefore, SEO end up being essential for a firm to sustain during this tough situation. SEO is easily the greatest source of traffic for any site. For instance, if you run a pet products store and somebody does a Google search for the keywords "pet food", then you certainly want to show up first in the search engine result, considering that the huge majority of clicks go to the top 3 or 4 organic results.
Any message for our readers.
Inbound marketing tactic can be begun whenever you want but requires real skills and an investment of effort to succeed. This is reasons most organisations in Malaysia that interested in SEO will choose to engage a trustworthy digital marketing agency to take care of this element of their business on their behalf. Take note that a strategic SEO requires planning on content optimization, onpage analysis, backlink acquisition and great client communication.
How can people connect with you?
They can easily reach me via https://jinmatic.com.